Supporting Children's Mental Health
Supporting the mental health of our students is very important to us at Burlington Junior School.
Please find useful links and information relating to mental health below.
Where should we go to get urgent help?
NHS Crisis Lines
Please contact the South West London and St George's Mental Health Trust 24 hour Mental Health Support Line. Anyone can use this out of hours line, even if you are not seen by CAMHS.
The 24/7 Crisis Line is supported by trained mental health advisors.
Attend A&E
If you cannot keep yourself / your child immediately safe, and have contacted the Crisis Line, you may be advised to attend A&E.
Contact your GP
If you or your child needs urgent mental health support, but you feel like you can keep yourself/your child safe for a little while, you should book an emergency GP appointment - contact your GP surgery directly to book.
Kingston and Richmond's Single Point of Access (Safeguarding)
In the first instance, contact Kingston and Richmond's Single Point of Access (SPA) if you are looking for support for a young person or have concerns. This service should also be contacted if there are any safeguarding issues or any other concerns about the wellbeing of a person.
020 8547 5008 (9am - 5pm)
020 8770 5000 (out of hours)
Contact Your CAMHS (9am - 5pm Monday - Friday)
If you are currently being seen by CAMHS, use this helpline in the first instance. The local teams' numbers are:
Kingston Tier 3 (Woodroffe FACT) - 020 3513 5183
Kingston Emotional Health Service (Tier 2 CAMHS) - 020 8547 6269
Kingston and Richmond's School Health Service
The School Health Service provides confidential advice and support to young people attending a school or being home-schooled in Kingston, to help promote physical and mental wellbeing.
0208 549 6323
ku19@yourhealthcare.org
Support in School
If you have concerns about your child's mental health and wellbeing at school (and it is not an emergency), please talk to your child's class teacher in the first instance. From there, we will be able to direct you to appropriate support or offer provision in school.
ELSA - Emotional Literacy Support in Schools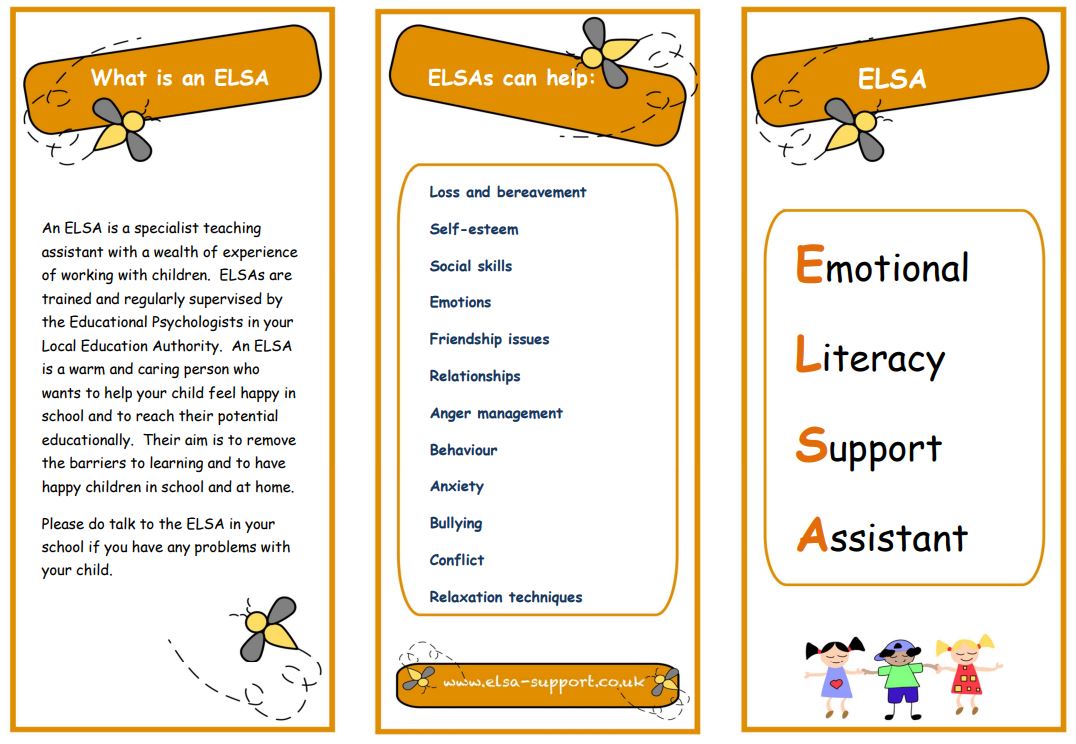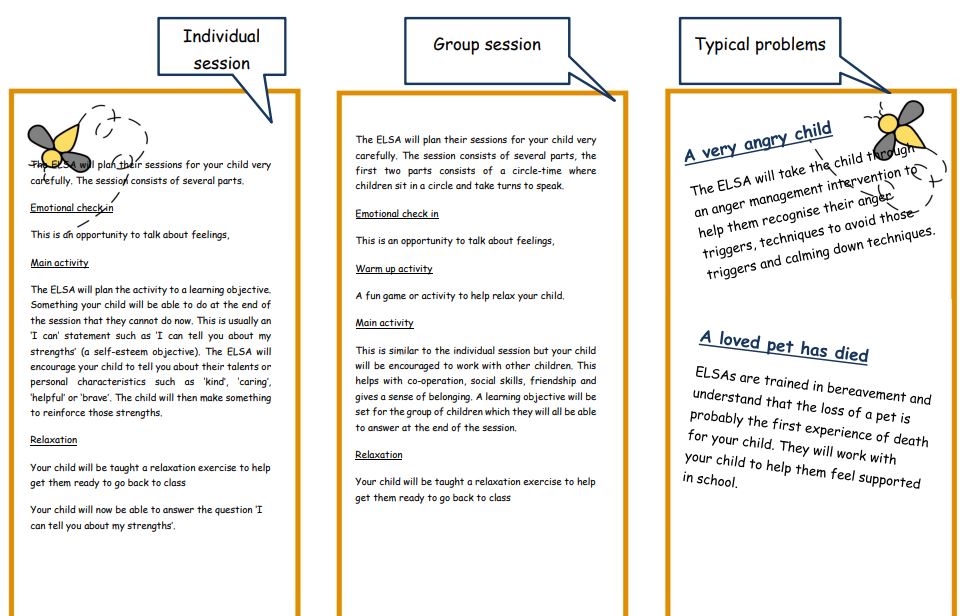 Achieving for Children Emotional Health Service (Kingston Local Authority)
Useful Links to Support Pupils

CAMHS - This site was created for young people, carers and professionals to pool together lots of helpful resources from across the internet that are available to help support your mental health and well-being.
Young Minds - Whether you want to understand more about how you're feeling and find ways to feel better, or you want to support someone who's struggling, we can help.
Useful Links to Support Parents and Carers

Additional Information and Resources

Please find useful documents and information relating to mental health below.

-->