School Uniform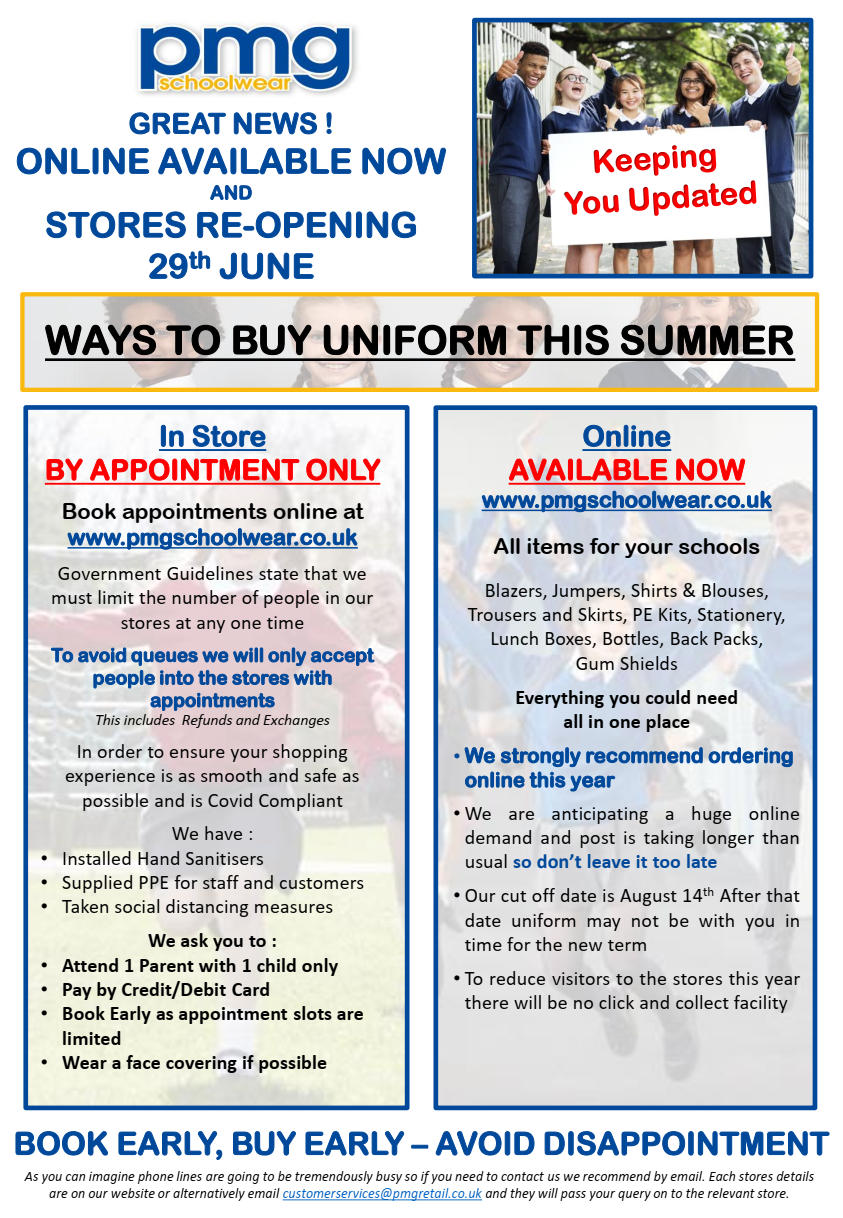 Please note:
As of September 2020 our school uniform should include royal blue shirts only. We are phasing out white shirts by September 2021, therefore any new shirts that are purchased should be the Royal Blue logo shirts available from the uniform shop.
Our current uniform can be bought from PMG Schoolwear.
PMG Schoolwear Chessington
393-395 Hook Road
Chessington
Surrey
KT9 1EL
Email address: chessington@pmgretail.co.uk
Visit us at the following website.

For more information on school uniform, please look at the information within our school prospectus.
For information regarding help with uniform costs and what your family may be entitled to, please click here.
-->