Physical Education (P.E.)




Our skills-based curriculum has been developed not only to encourage children to challenge themselves but also to increase their participation in all physical activities and widen their experience in a multitude of sports. When pupils leave Burlington, we hope that they have developed the confidence and desire to seek further opportunities in any sport or activity.
We also strive to reflect the diversity of our school and celebrate the sporting success of the wide range of cultures that are represented at our school.
To find out more about how we allocate our sports premium funding, please click here.
"I love P.E. because it's a great way to express your emotions and it helps you physically. It makes you feel happy and healthy."

Year 5 Pupil
Swimming
In line with the National Curriculum, all pupils at Burlington participate in swimming lessons in Year 4 at The Malden Centre in New Malden. Pupils are then able to access additional 'top-up' swimming lessons to support them in achieving the National Curriculum aims:
Swim competently, confidently and proficiently over a distance of at least 25 metres;
Use a range of strokes effectively;
Perform safe self-rescue in different water-based situations.
Our P.E. Learning Journey
The learning journey for P.E. follows the National Curriculum for Physical Education in Key Stage Two. It begins from the point reached at the end of Key Stage One and shows progression through the year groups. Our curriculum makes use of planning from Get Set 4 P.E.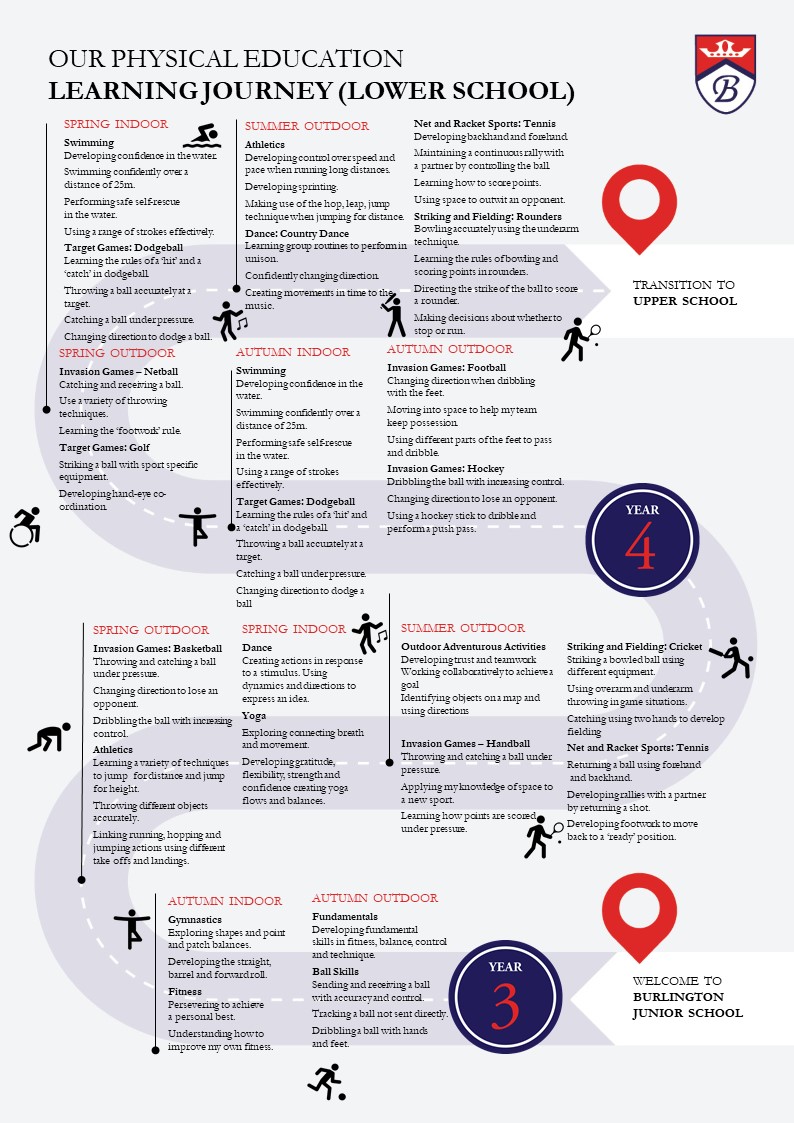 Enrichment in P.E.
We have achieved the Gold School Games Mark award for our commitment to and engagement in the School Games in 2022/2023.
The School Games Mark is a Government-led award scheme launched in 2012, facilitated by the Youth Sport Trust to reward and recognise school's engagement in the School Games against a national benchmark and to celebrate keeping young people active, and we are delighted to have been recognised for our success.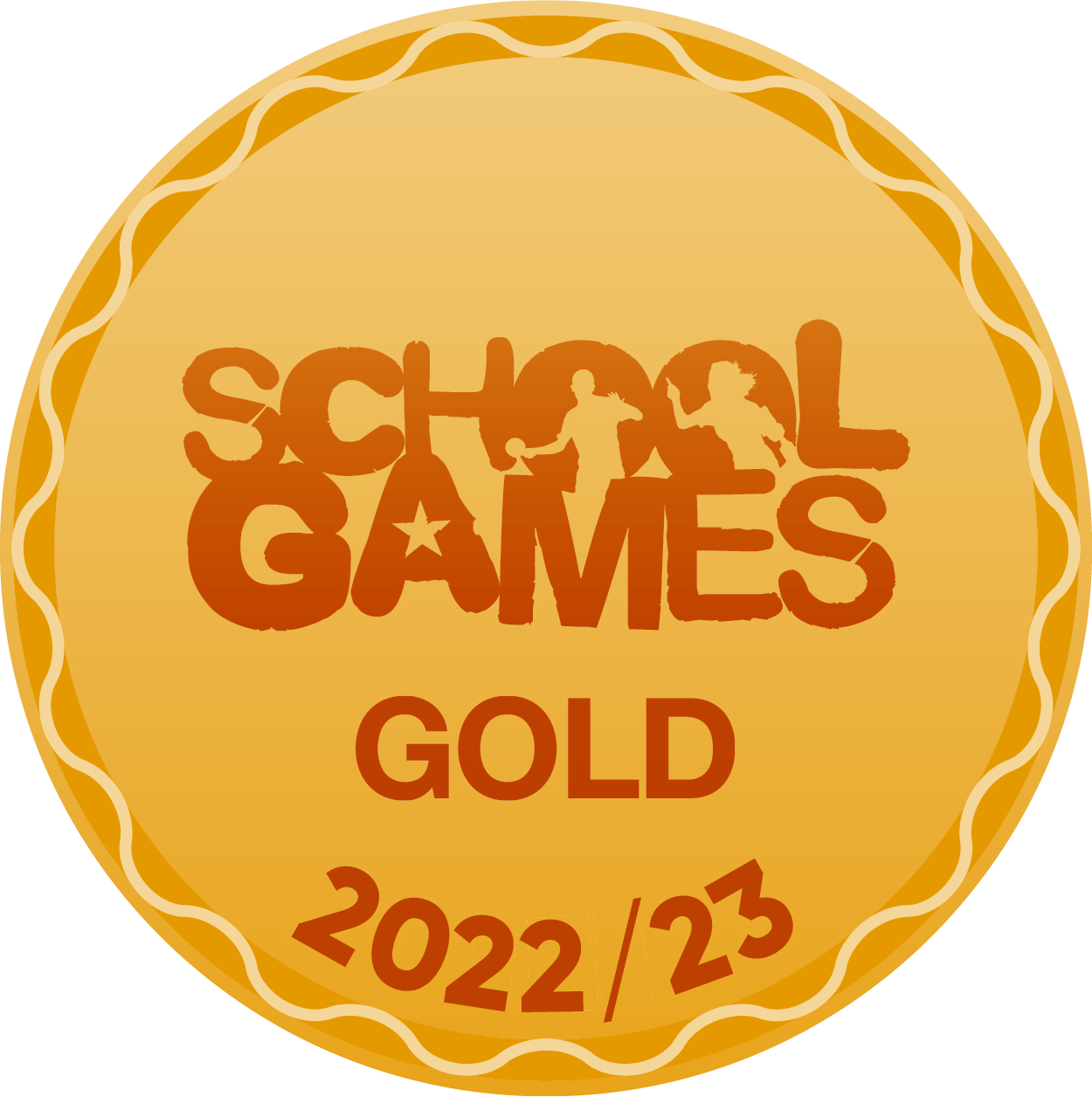 Each year, we celebrate Fitness Week where all children will participate in new sports which are not offered as part of our usual curriculum. Our goal is to provide an opportunity for children to try new sports, with the hope that they find a new passion or hobby.
We offer a variety of extra-curricular clubs to our pupils throughout the academic year: dodgeball, football (including girls' football), bat and ball, basketball and judo.
Through working in partnership with local schools, and our School Games Organiser, we are able to participate in festivals and competitions. These events offer our pupils the opportunity to experience sporting competition.
During lunchtimes, pupils are able to access a variety of activities and equipment to engage them in active play:
Outdoor gym equipment;
Field and playground space;
Trim trail - including monkey bars, balancing beams;
Footballs, basketballs, bats and balls;
Table tennis;
Skipping ropes.
Useful Learning Links

-->