Head's Welcome
Dear Parents,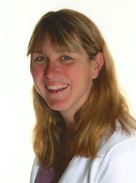 On behalf of all the staff I would like to welcome you to Burlington Junior School.
As a primary school, we believe that young children learn best when they are stimulated by an exciting and challenging curriculum which motivates them to learn. We actively encourage children to be inquisitive about the world around them and we celebrate every child's success. Our aim is to create a lifelong love of learning in every child.
At Burlington Junior School, we take our responsibility to prepare children for life in modern Britain seriously. We ensure that fundamental values are introduced, discussed and lived through our ethos and shared values. High standards, achievement, happiness, respect and safety are our fundamental ideals that contribute to the development of our children. Our school makes extensive efforts to ensure our children have exposure to a wide and rich experience within and beyond their local community. Opportunities such as sporting events, visits to different places of worship and residential trips offer experiences children can hugely benefit from both during and beyond their primary school years.



As a school, we greatly value the views of the school community and throughout the year provide opportunities for both children and parents to contribute their ideas. A Parent Forum is now firmly established and I encourage you to become involved as much as you can. This may be through attending Parent Forum meetings, actively supporting the PTA, becoming the class representative or even considering joining the Burlington School Governors.

Burlington Junior School provides a happy, welcoming and caring environment for children and their family throughout the years they are with us. I look forward to meeting you, especially on our welcome mornings which take place regularly (once COVID is no longer an issue).
I am often available in the playground at the beginning or end of the day. Please do come and say hello. For a more formal meeting I am always happy to talk to parents should they wish to discuss any issues regarding their child's education. Please make an appointment through the school office if you wish to speak with me on the telephone.
Once again, welcome to you and your family. We are delighted you have chosen Burlington Junior School and look forward to a long and happy relationship together.

Best wishes
Mrs Pip Utting
Head Teacher