E-Safety
In this section you will find lots of information regarding the safety of your children online.
We're sure you will find the videos helpful. You may need to wait 10 seconds for the videos to load. At the bottom of this page you will find further information on online safety.
This e-safety video is for
Yr3 - 5
To download further information,
please click on the links below.
https://www.lgfl.net/online-safety/resource-centre?a=1
esafety talk November 2018
By Peter Cowley
click here for the link for e safety talk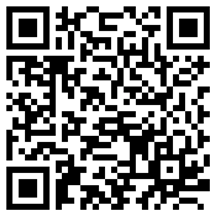 QR Code for parents to access
Useful links:
https://www.lgfl.net/online-safety/
http://kingstonandrichmondlscb.org.uk/parents-carers/helping-your-child-stay-safe-online-16.php
What they say about their site:
Common Sense Media helps families make smart media choices. We offer the largest, most trusted library of independent age-based and educational ratings and reviews for movies, games, apps, TV shows, websites, books, and music. Our Parent Concerns and Parent Blog help families understand and navigate the problems and possibilities of raising children in the digital age.
https://www.commonsensemedia.org/